At La Jolla Cosmetic Laser Clinic, we want every person in San Diego, Encinitas, La Mesa, El Cajon, and surrounding areas of California, to receive the exceptional care that they deserve for their medical spa services, laser treatments and cosmetic gynecology procedures. We offer financing to our patients to help you afford the cost of our services.
No Interest Patient Financing Through CareCredit.
Apply Online or in our office. Instant Response. Quick. Easy. Convenient. Dr. Nasrin Mani has arranged with CareCredit, a division of Synchorny Bank, to provide very attractive short-term financing (up to 12 months). She also offers the extended plan with interest (up to 24 to 48 month.) for all your cosmetic needs. These treatments are typically those not covered by insurance.
With certain plans your financing fees are covered by La Jolla Cosmetic Laser Clinic. We are extending this offer for amounts from $300 up to $25,000 depending on your treatment fees and CareCredit approval. Financing is not available for non-cosmetic procedures.
Please note that the terms and conditions of the agreement are those of CareCredit and not La Jolla Cosmetic Laser Clinic. We are happy to offer this opportunity for those who prefer to utilize financing. Please read your agreement terms carefully as delinquencies can create higher interest and/or late charges which are not the responsibility of La Jolla Cosmetic Laser Clinic.
Why Use CareCredit Financing?
No embarrassing delays. No uncertainty. You can be approved before your visit if you choose by completing the online application. Your procedure may be scheduled confidentially knowing the funds are available to you, making the consultation a pleasant experience.
With charges on a separate CareCredit account, credit available on family credit cards is not diminished one bit, and ability to meet family purchases, obligations and emergencies is unaffected.
Since charges are on your own private account, the procedure is a very private matter between patient and doctor. Neither friends nor family need to know if you have had procedures or the cost of those procedures.
Choose Your Payment Plan
You can choose 3, 6, or 12 month plans. Short term (up to 12 months) financing arranged through Nasrin Mani M.D. as a CareCredit Physician is available at unbeatable terms. Extended plans of 18 to 48 months are available at affordable interest rates.
No Penalty For Prepayment
Your loan may be paid early, either in part or in full. You may do this at any time and in any amount, without red tape or authorization.
With CareCredit, you pay no up-front costs, no pre-payment penalties and no fees. Plus, CareCredit is a revolving credit line for additional treatments or add-on charges, without the need to re-apply.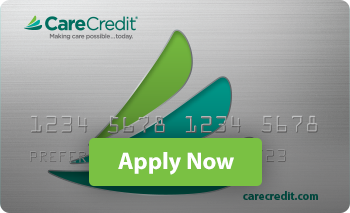 ---
If you would like more information about our financing options or want to know more about the services that we offer for men and women in San Diego, Encinitas, La Mesa, El Cajon, and surrounding areas of California, contact us La Jolla Cosmetic Laser Clinic today to schedule a consultation.