Amanda came to see us after frustration with treatments from other practices. She'd undergone a number of procedures that promised big results but didn't deliver; some that had difficult recovery and side effects. Acne scarring IS tough to treat and has traditionally been one of the most difficult skin problems that a patient will ever have to contend with. Thankfully new treatments and especially the approval of near-permanent fillers like Bellafill offer an increasing level of satisfaction for both patients and physicians alike.
I went to see Dr. Mani for treatment of acne scars and was recommended Bellafill and subcision with Sculptra. At the first follow-up after my first treatment, I was amazed! I had an unaltered side-by-side analysis done and saw so much improvement in my scarring. I just had my second treatment and I can tell about an 80% improvement with my scars. I have tried everything you can think of to rid myself of this aftermath from acne, and I wish I would have saved the time and money and just gone straight to Dr. Mani from the beginning. I have never had my skin look this good! – Amanda Gallagher
Amanda's treatment is a combination of 1) subcision, which loosens the scar from underlying connective tissue (acne scars create collagen tethers to deep tissue which makes the scar remain depressed) and 2) the long term filler Bellafill.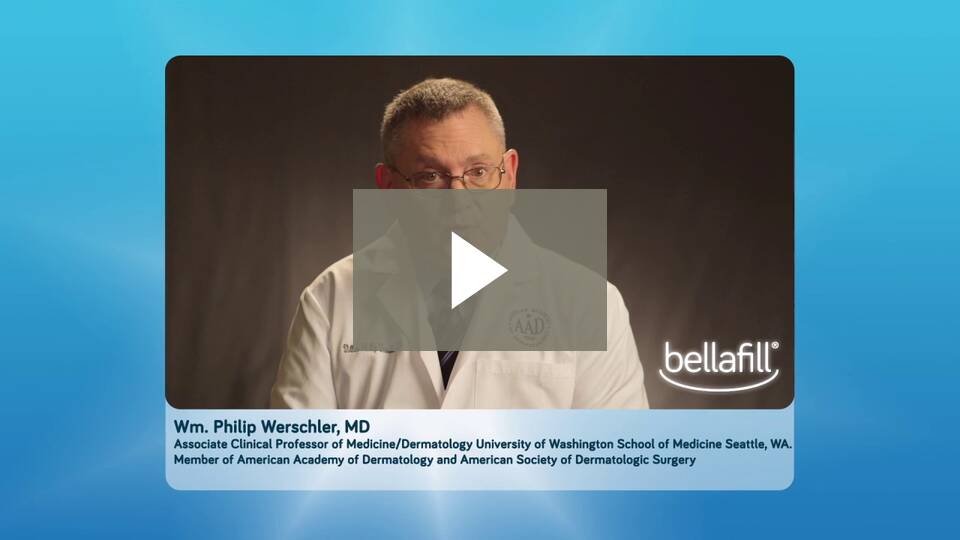 FDA approved for this procedure, Bellafill is injected into the scar depressions carefully and over 2 or possibly more sessions. We allow your skin to rest and give the Bellafill time to integrate fully with your skin. There is a small percentage of collagen in Bellafill which disappears in a couple of months while your own collagen interweaves with the Bellafill permanent component. Initial results even with the first session are always reacted to with positive surprise. Most patients who have tried to correct acne scars have been less than excited about the slow progression of improvement. With Bellafill, it's easy to see changes right away. Over the course of treatments, the improvement increases as scar levels can be elevated without overcorrecton.